MindfulDataAI ChatGPT Plugin - Search the web with ChatGPT
So you want to use Google Search with ChatGPT? Follow this quick guide to enable our plugin.
1. The default version of ChatGPT is unable to answer anything about events that have happened since 2021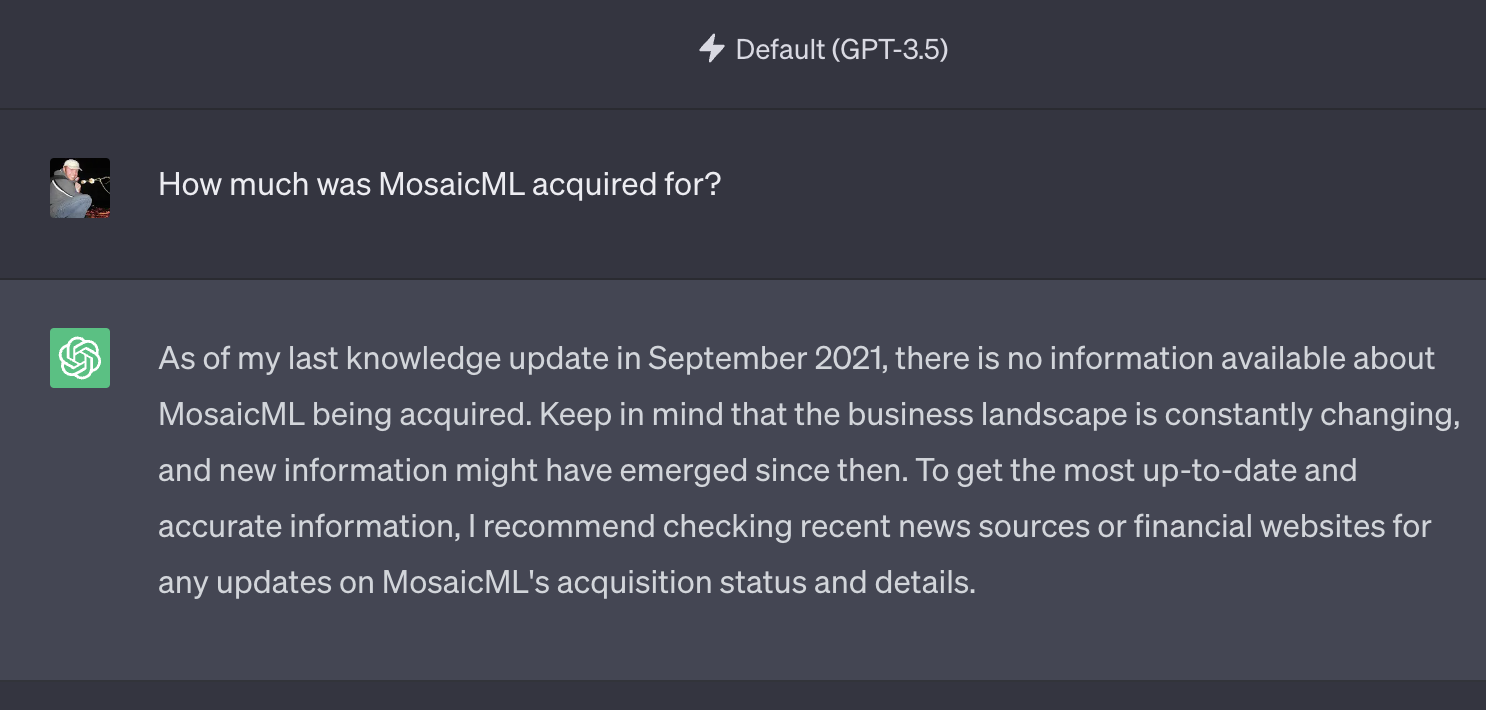 Let's fix this...
2. Make sure you have ChatGPT Plus
You can't use ChatGPT plugins unless you have ChatGPT Plus ($20/month). You can enable it by following
this video
3. Enable Plugins
In the bottom-left corner, click the dots next to your name, and then click "Settings & Beta"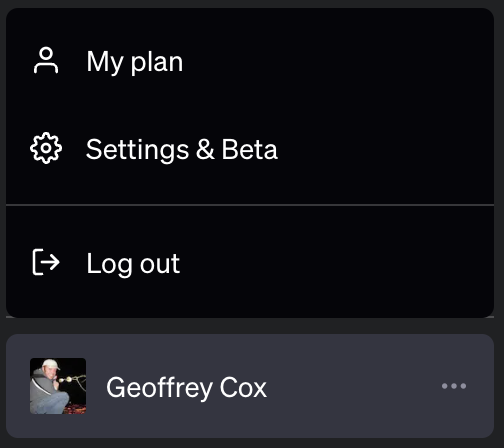 Click the "Beta features" menu item and toggle "Plugins" to on: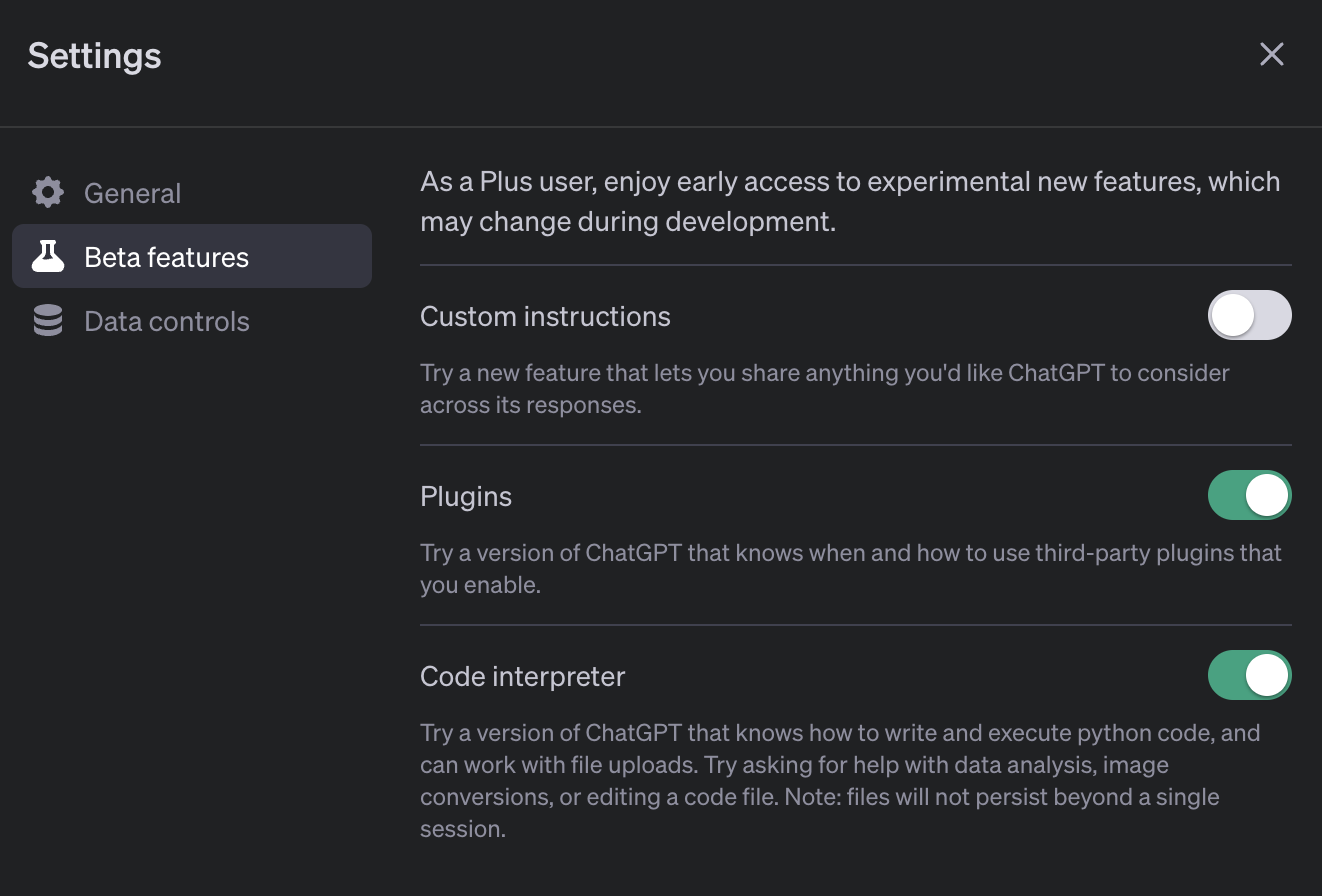 4. Install the MindfulDataAI Plugin
Start a new chat:

Select "GPT-4" and "Plugins"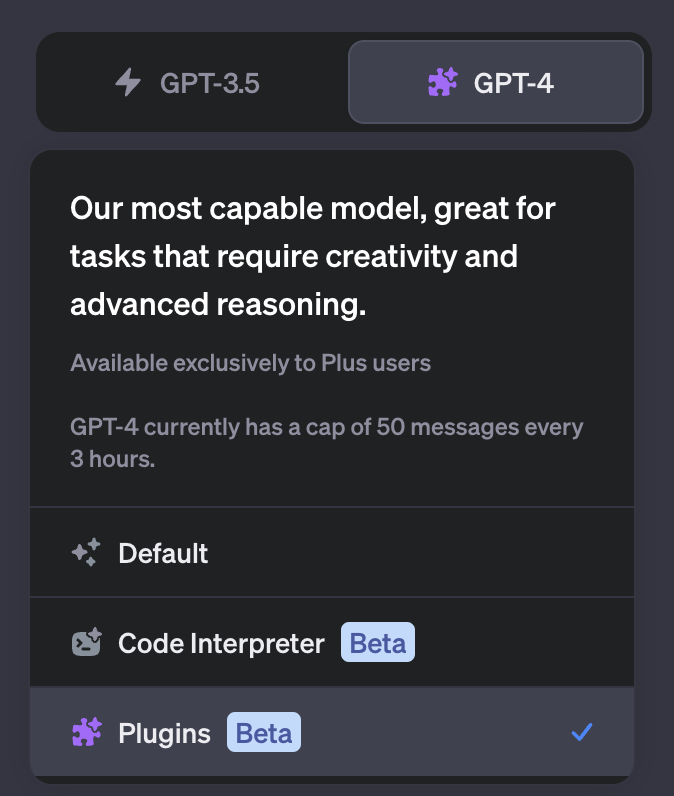 Visit the "Plugin store"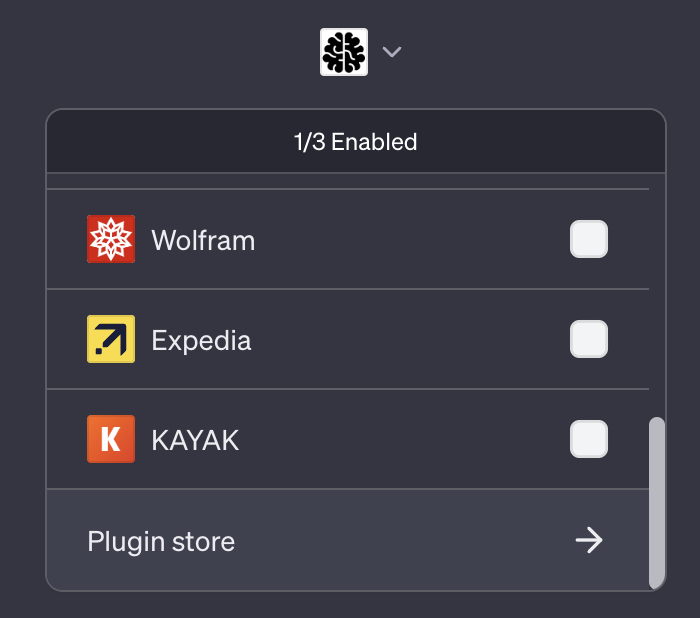 Search for the MindfulDataAI plugin and click the install button: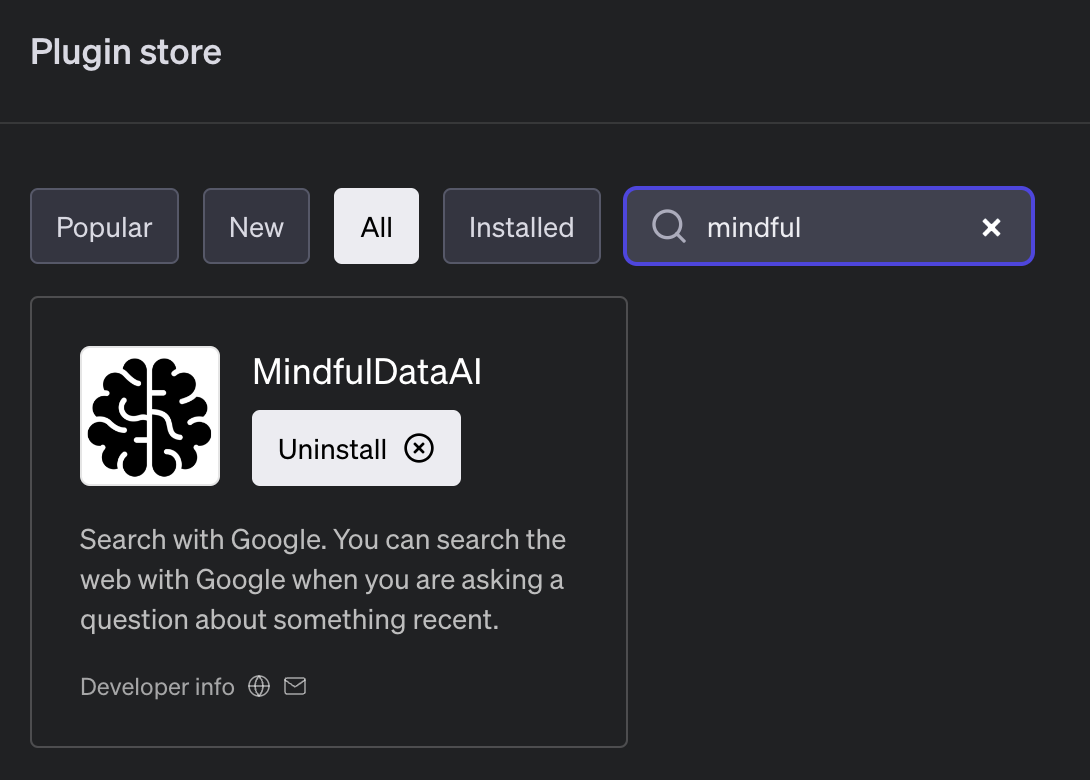 5. Search with the MindfulDataAI Plugin
Now you can try the question again and get an answer sourced directly from the web 🕸️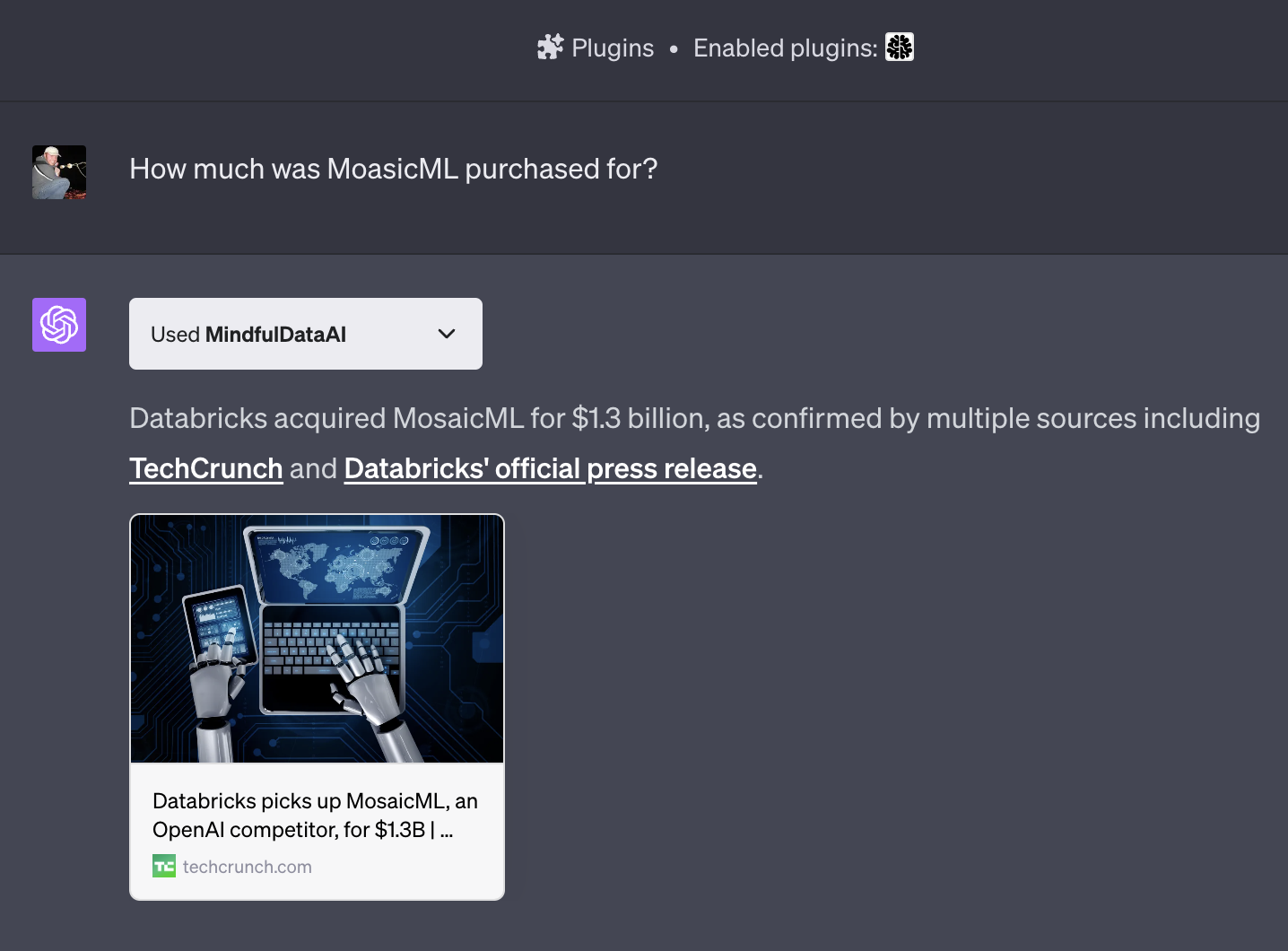 What do you think? We'd love to
hear from you